May 1976
That was our very first engagement with the Omar Pasha act.
read more below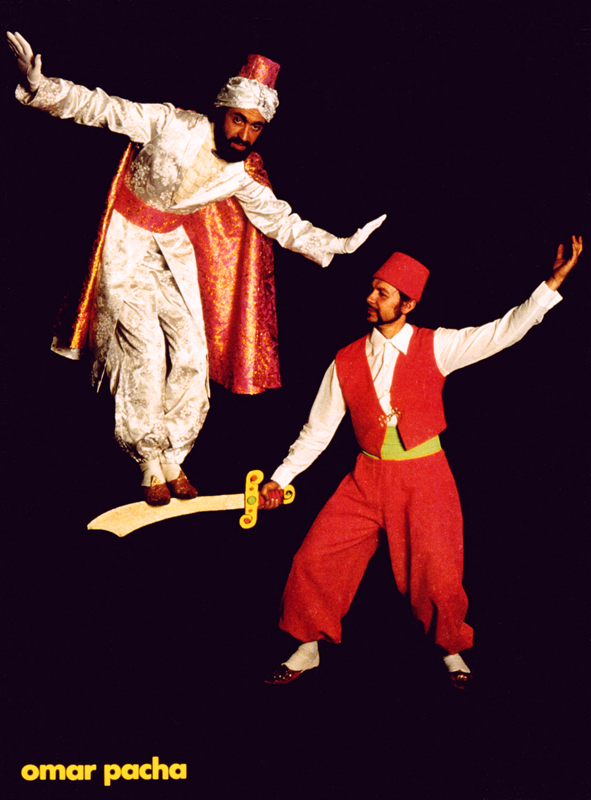 Picture Michel Kempf
Le Sexy, located 30 meters away from the Champs Élysées Avenue, is rated by Parisians as one of the city's best night clubs. The Sexy's stage is small but works well. The show's program alternates six international visual acts with young naked cabaret dancers.
The audience consists of French tourists, foreigners, and Parisians out for a good time. Trendy Parisians visited the club along with TV stars, actors and other celebrities. Sometime they sat down to watch the show, but more often they just had a drink at the bar or sat on comfortable sofas in the "small lounge," next to the small pedestal tables that held the drinks and snacks.
Members of the Parliament from various political parties also met there after late night sessions. It is even rumoured that a president elected in 1974 could sometimes be seen there, but we never saw him.
In brief, Le Sexy was the place to be for Parisian night life.
Directors and producers from all over the world come regularly to see the acts, invited by Mrs Bajot, the exclusive agent for the establishment.
It was very fruitful association for Omar Pasha. For over 20 years, up to the closure of the night club in the nineties, Omar Pasha was booked for many months each year in the cabaret, which changed its name, in 1984, to Le Milliardaire.