December 2006
There is a nice tradition in the Netherlands between Christmas and the New Year : circus shows are organized in large theaters.
And quite often, a non circus act is booked, to contrast with the main circus theme. Omar Pasha appears in such a show at the Chassé Theater in Breda. It is a very nice experience. The circus acts are of a high international level and the magic of Omar Pasha adds a very different atmosphere to the event.
read more below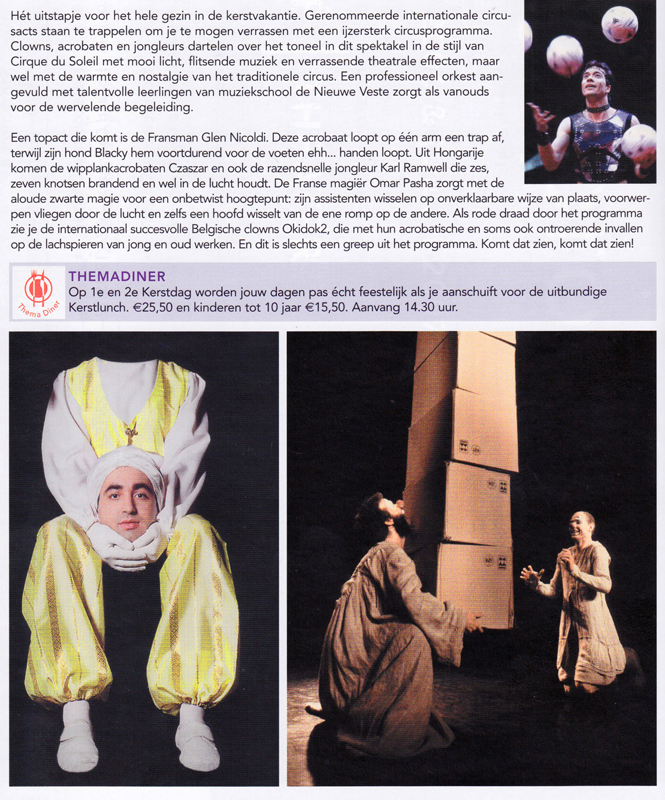 Page of the show's program
After Utrecht in 2002, it is the second show of this style we do in the Netherlands.