November 2007
This is our first time in China. Shanghai is known as the most modern Chinese city. Indeed, it is a very impressive town and country, totally different from any other one.
read more below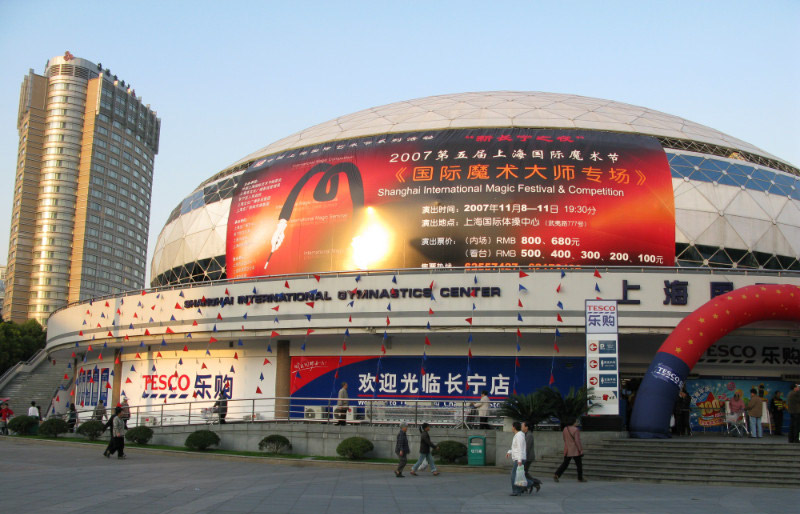 Sports Hall transformed as a theater for the Festival
read more below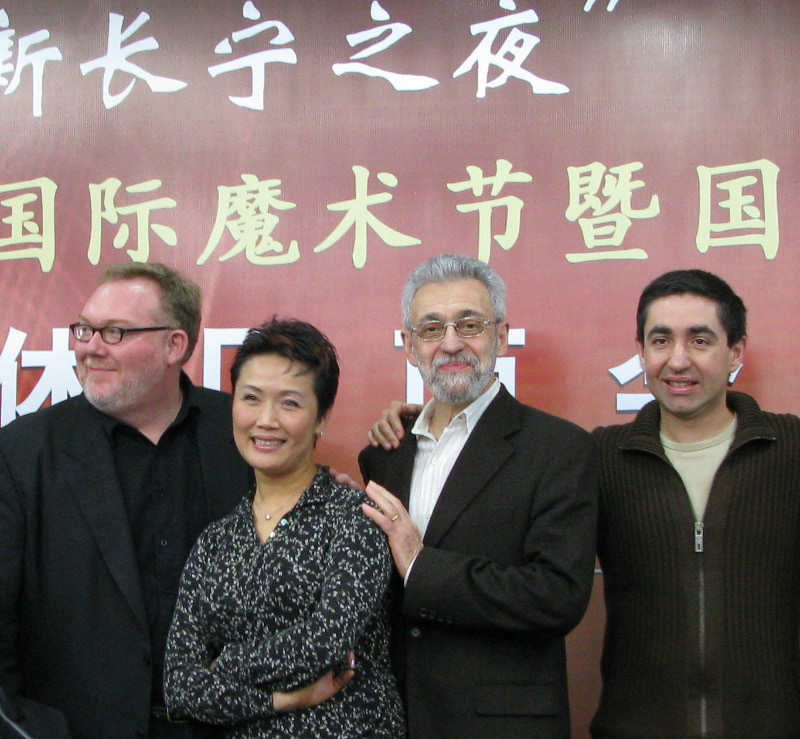 Press conference in Shanghai, with Kevin James and Juliana Chen – picture MO
But first, the work needs to be done. Long rehearsals in the huge indoor sports stadium, on the well built stage. At every rehearsal there is a different stagehand team, but each team knows the instructions given to the previous team…
The performances go smoothly. The audiences are attentive and enthusiastic.
It is a pleasure to work with many old friends and colleagues: Joachim Ayala & Tanya (Mexico), Danny Cole (USA), Kevin James (USA), Shen Juan (China), Magic Wave (the Netherlands), Timo Marc (Germany), Roxanne (Germany), David Sousa (Portugal).
Juliana Chen is the artistic director.
read more below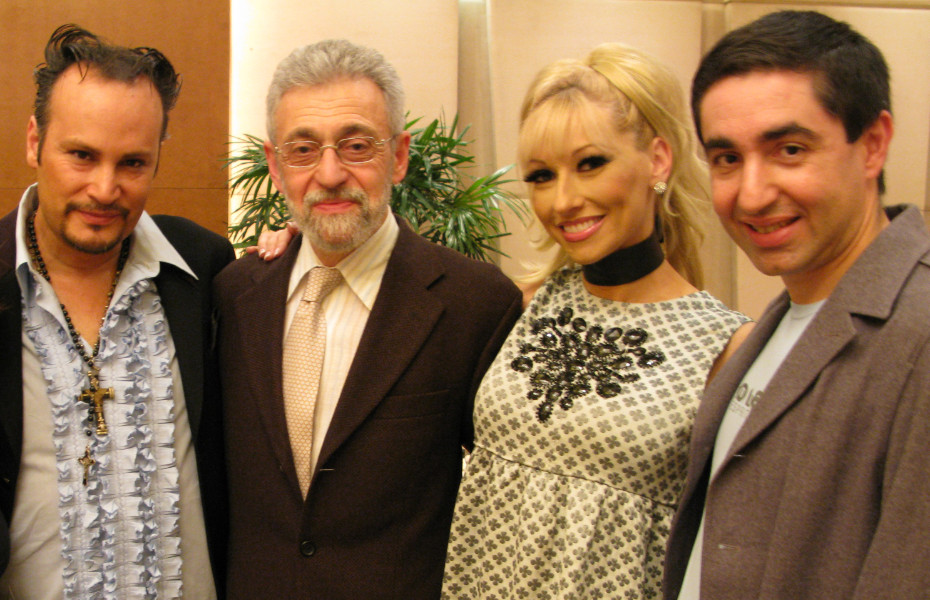 Ernest and Louis with Joachim Ayala & Tanya – picture MO
read more below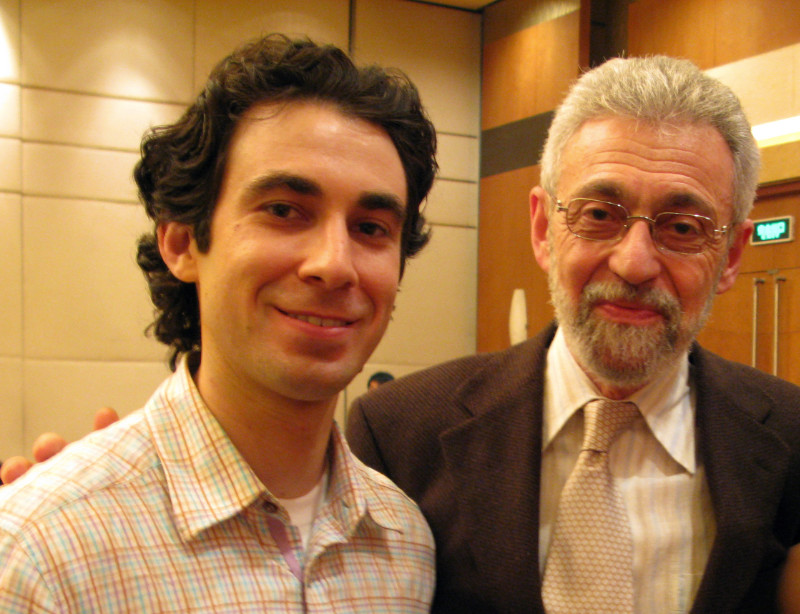 Ernest with Dany Cole
As always, when we are in a new country, in a new city, we open our eyes and our senses. We try to completely immerse in the atmosphere and mood of the city.
Traffic jams seem to fill every avenue and road. There are crowds of people, particularly in pedestrian streets and shopping centers. Many people use bicycles, but many ride motorized bicycles and motorbikes.
The old traditional areas with their three-story houses, very often with small shops at street level, are systematically demolished to give way to enormous apartment towers. Let's just say that many of them are not architectural masterpieces. But, when it comes to corporate office buildings, or buildings in the new Pudong city center on the right bank of the Huangpu River, it becomes a contest between world famous architects.
On the left bank, along the Bund, you have to look both sides: on the city side, many buildings are from the colonial period, still in commercial use. On the river side the crowd strolls on the heightened promenade. All sorts of tourists, from all over China and the whole world admire both banks of the river and take pictures of the Pudong landscape. Street hawkers try their best to sell souvenirs. On the river there is constant movement of barges (some displaying large advertisement screens), freighters and ferries.
* * * * *
See also more pictures about Shanghai in the GALLERY section, click :