April 1999
"The greatest cabaret on earth" TV show presented on the French France 2 channel by Patrick Sebastien first appeared on the French TV in December 1998 and in 2017 is still very popular. We took part in this TV show five months after its creation.
read more below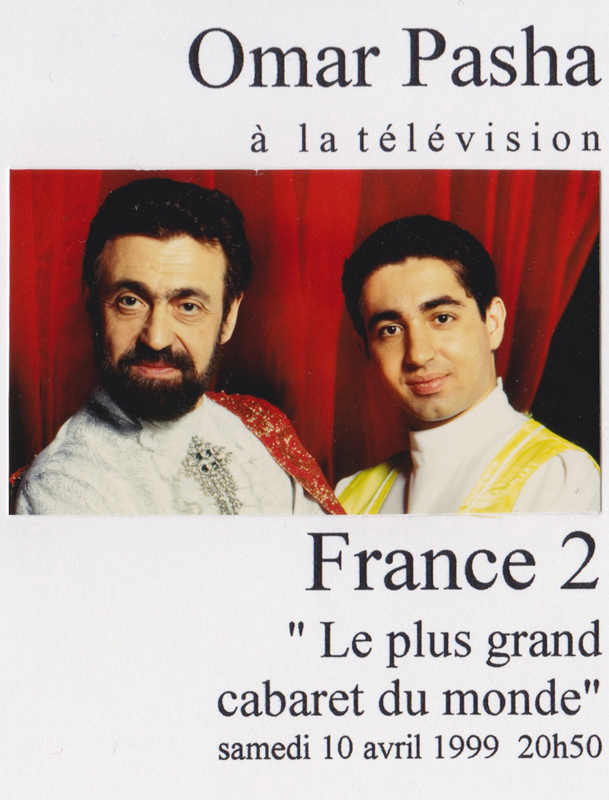 Omar Pasha on TV announcement
Every variety and circus act in the world hopes to appear in this show.
Omar Pasha has also performed in TV shows in many countries : Belgium, France, Germany, Italy, the Netherlands, Spain, Switzerland, U.K. and also in Chile, Japan (several times in all those countries), Indonesia and USA.