December 2019
At the end of the year 2019, Omar Pasha is booked by the "L'Évènement Spectacle" productions for Christmas shows around Paris. Among those shows, two special venues, the so beautiful Rueil Malmaison Theater and the historical "Pavilion Baltard" at Nogent sur Marne (one of the former Paris market halls).
It is always the same nice festive atmosphere to perform for the employees from large companies and their families and children.
read more below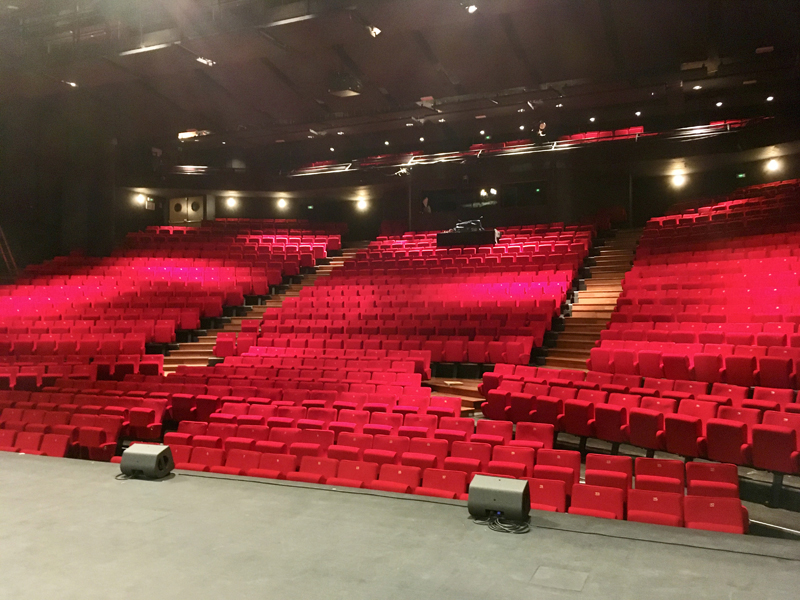 The very nice Rueil Malmaison "André Malraux* Theater" before the audience comes in
*André Malraux (1901-1976) is the first Minister of Culture in France. He is also a very famous writer.