November 2016
Ningbo is near Shanghai, on the other side of the Qiantang river estuary (also called the Hangzhou Bay). One of the longest bridges in the world links the two harbor cities.
read more below

front house of the theater
The Magic Festival is held in a recently-built cultural center which also houses a science museum. The neighborhood features a pedestrian precinct with several hotels and lots of restaurants.
On the bill with Omar Pasha: Avery & Sylvia (quick change), Lipan Jr. (big illusions and manipulation), Jeremy Pei (general magic and emcee), Vlad (general magic). Kwun Lee was coordinator and producer.
Once again, we were so busy at the theater that we had frustratingly little time to site see!
see more below

Poster of the show
see more below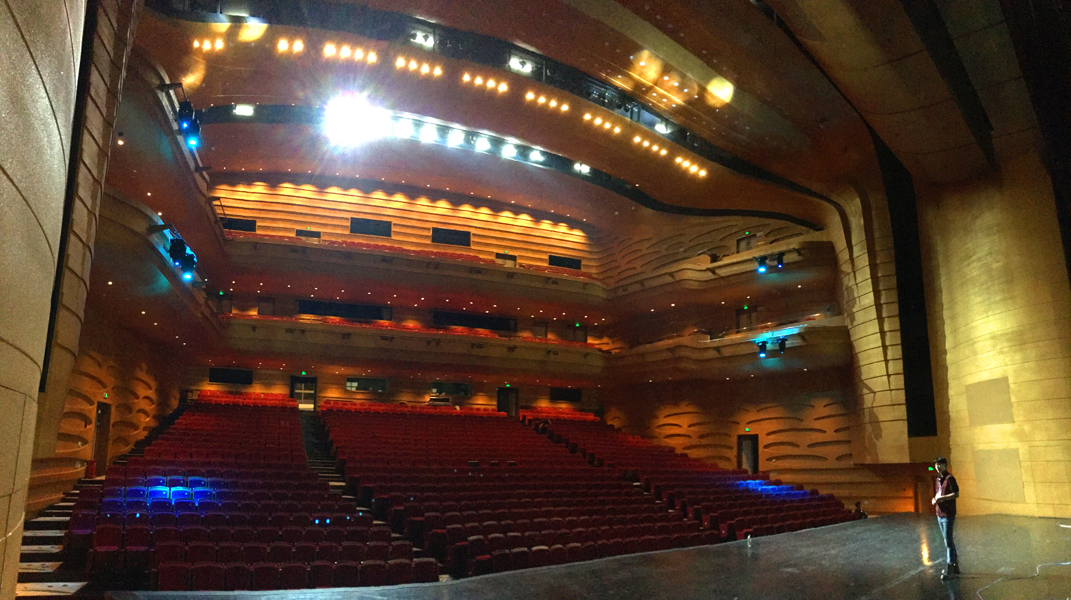 The theater after the rehearsals
see more below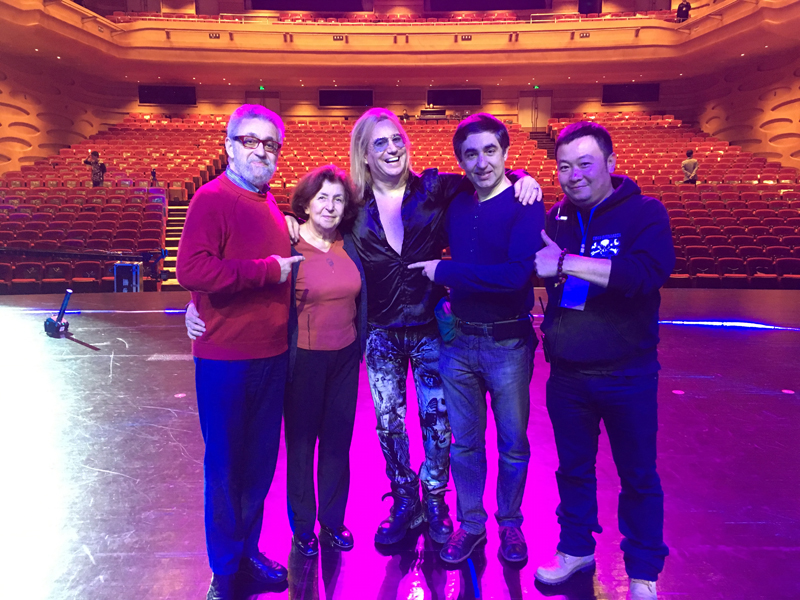 With Lipan (at the center) and Kwun Lee
See also more pictures about Ningbo in the GALLERY section, click : "China, Ningbo,2016" .