January 1978
Short season organized by the British Magic Circle at the Collegiate Theatre.
read more below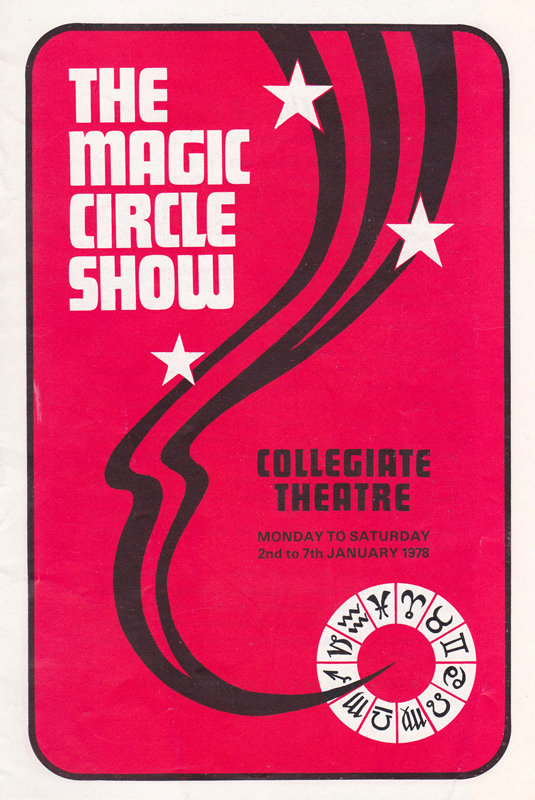 Cover of the program
It is the first time we perform in London with the Omar Pasha act.
read more below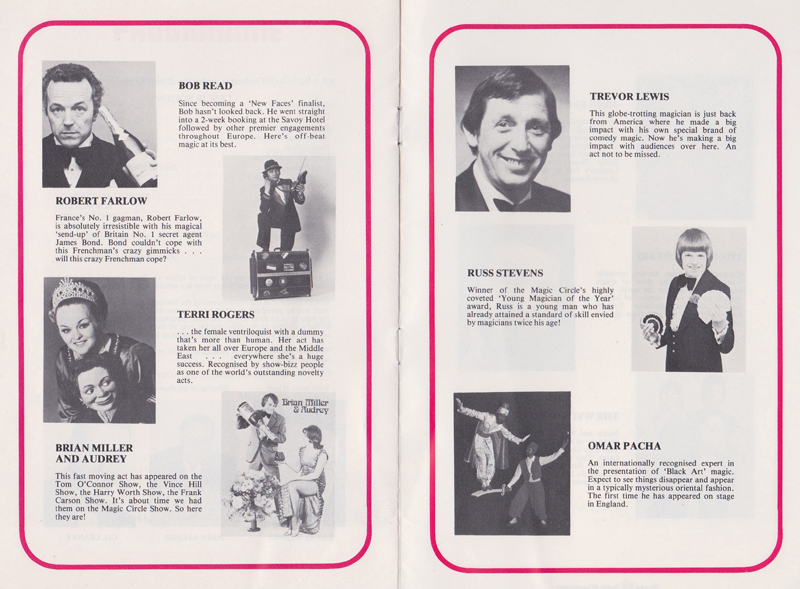 On the bill, there is a good French friend of us : the parodic mime artist Robert Farlow.