October to November 1995
On the bill : Kevin James / USA Vic & Fabrini / Brazil Erix Logan / Italy Evguenyi Voronin / Ukraine Svetlana / Russia The Philippart / Netherlands Nicholas Night / USA Omar Pasha / France.
read more below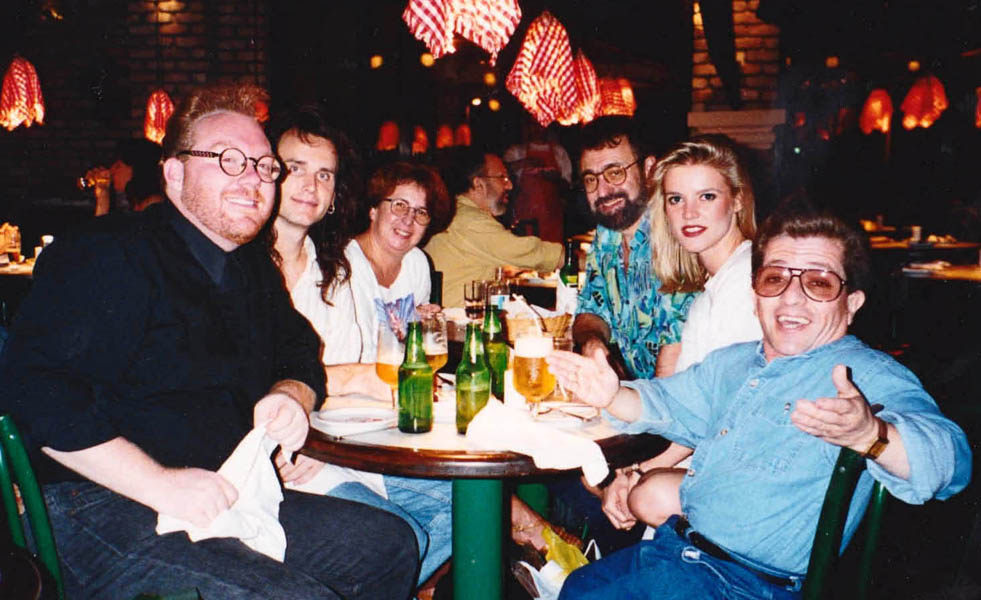 With Kevin James § Antonio and Nicholas Night § Kinga
The Metropolitan is a huge concert hall : 4500 member of the audience seated at tables (for rock concerts : 11000 standing people), side screens for better viewing. The theatre is in a shopping centre at the other end of Rio : about one hour minibus drive, through the city, also along the biggest favela in town.
Great audiences, nice cast, another big experience.
read more below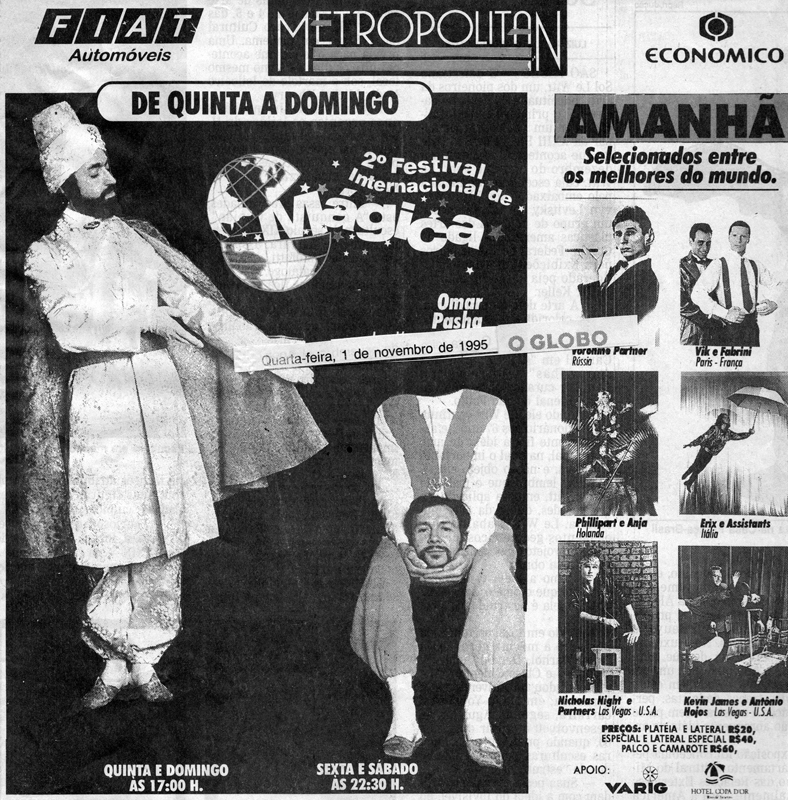 O Globo newspaper, november 1, 1995
We all live at Copacabana, 2 minutes away from the famous beaches : marvellous but … polluted water.
It is some sort of a dream to stay and to work in Rio. What you have seen on pictures and movies become reality : well, we are not there at the Carnival time, but the Corcovado with the huge Christ statue, Ipanema, the large avenues in the city center, the golden beaches, last but not least the nice girls in bath suits on the beach, the crowded night clubs, the favelas, etc, etc. And of course, the busy smart people in the city center and the poor wretches, inclusive children, a bit everywhere.