November 2017
Among various corporate shows and other performances during 2017 in France and other countries, we have especially fond memories from Erkelenz, Germany.
The acts on the bill from the "Thousand and One Nights" show, perfectly organized by Achim Lenzen, were the "Ten Ahead" orchestra, the Omar Pasha magical Black Art, the fakir Aladin, the contortionist Eliza, the Fauth dance company, the belly dancer Amira Shay and Soledad with her violin.
read more below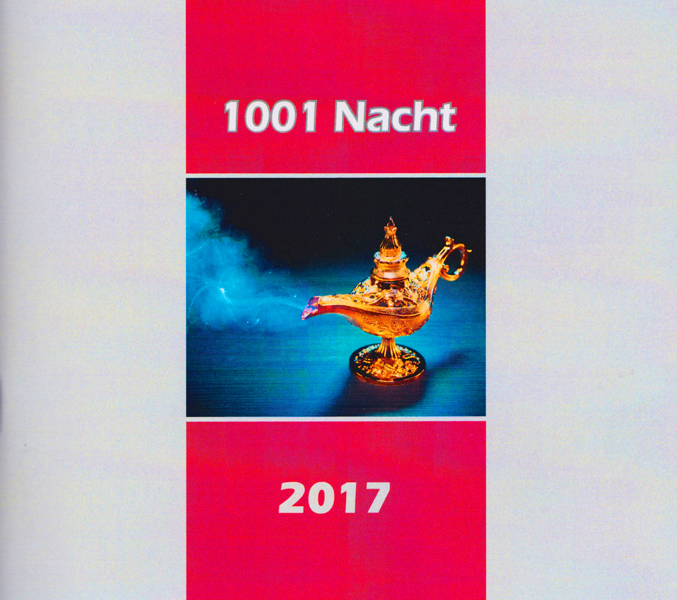 The program's cover
read more below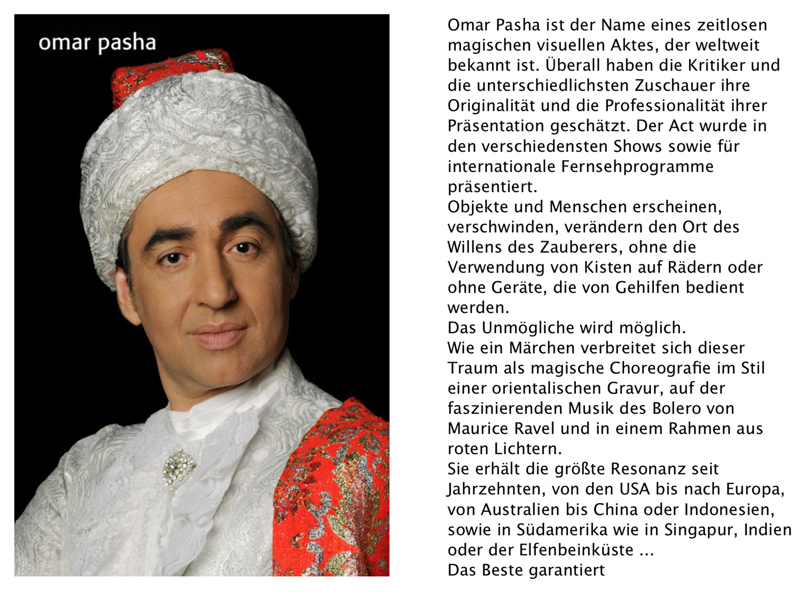 Omar Pasha in the program
This annual charity dinner show has been organized since 1990 by the local association "XII Zylinder", which works in aid of children with cancer. In 2017, the theme was "Thousand and One Nights". A dynamic team arranged the event, including installing the orchestra on mobile podiums allowing easy moves to leave space for the acts to perform on stage during the evening.
see more below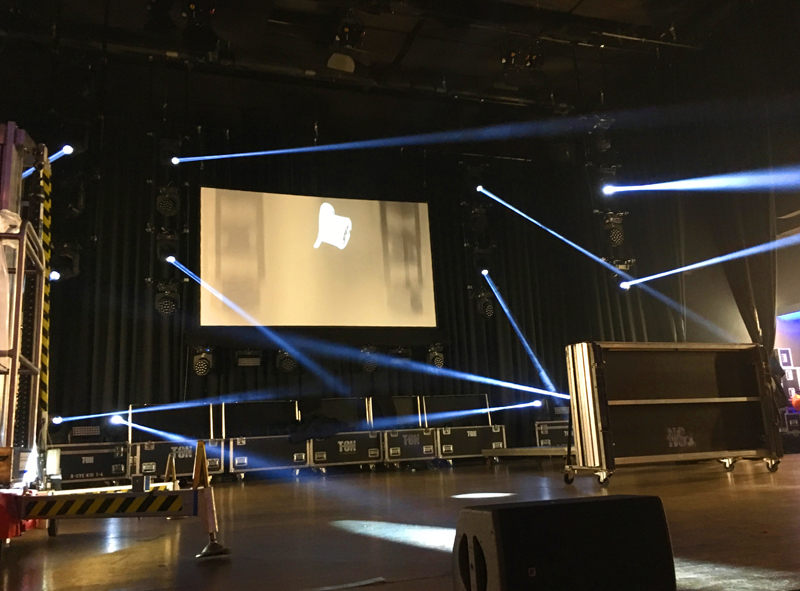 Lights and video checking
see more below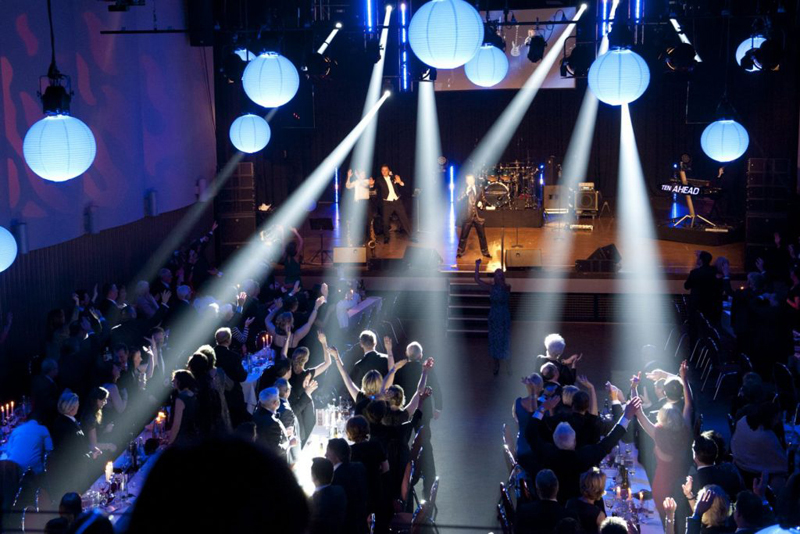 During the show with the "Ten Ahead Orchestra"– picture X
see more below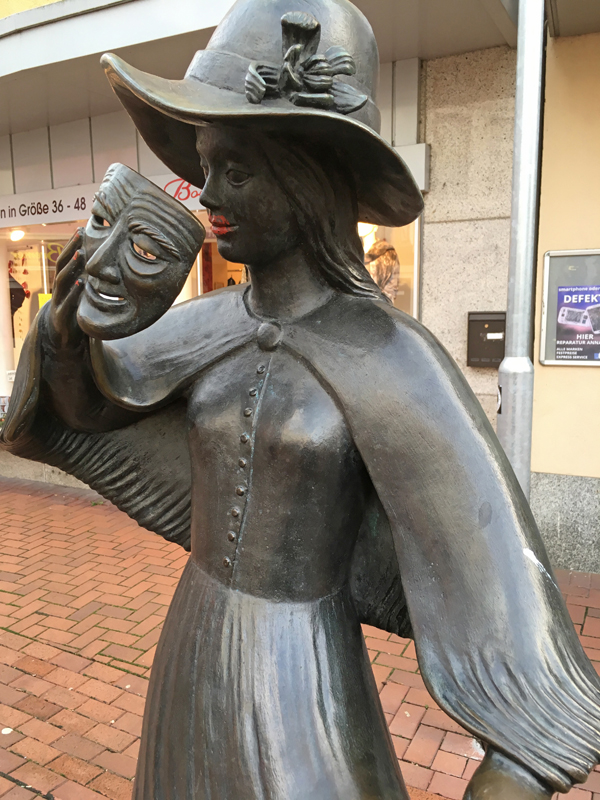 As in many German cities, statues brighten up the city center in Erkelenz