November 2005
34th Annual Macmillan Convention at the Shaw Theatre, Novotel London Euston Hotel.
It is the first Convention since founder dear Ron Macmillan passed away. This event is filled with emotion for many of the participants, especially for Ron's family and friends.
Son Martin Macmillan and Noel Britten have organized the convention. Everything is as smooth and professional, as ever.
read more below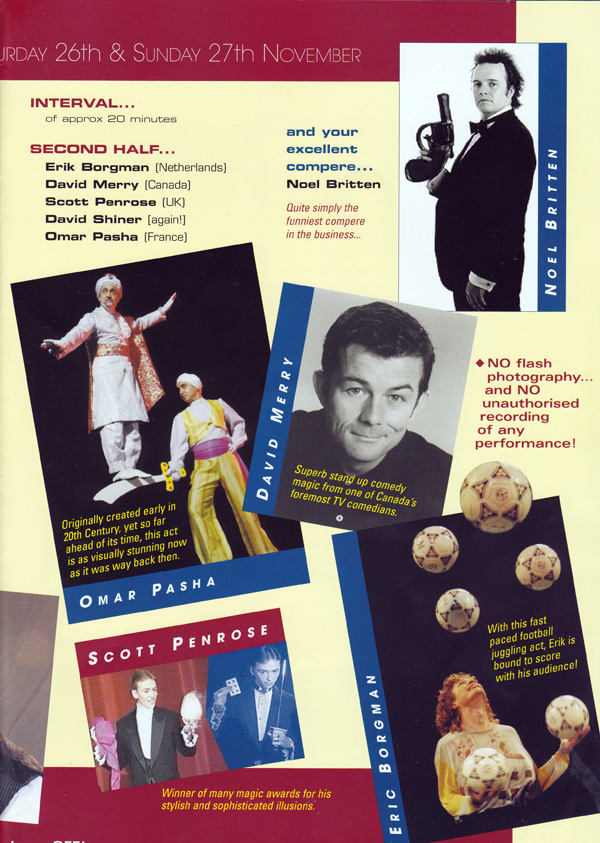 one page of the show's program "International Stars of Magic and Variety"
It is so nice to catch up with so many great people in magic, like Domenico Dante, Hank Moorehouse, "Obie" O'Brien, etc, etc.
It is the second time we appear at this Convention, after 1999. Then, the show was at the Her Majesty's Theatre.